The Customer Always Comes First!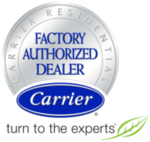 A lot of companies say this but most never follow through. Here at Lakeland it's not about saying the customer comes first but embracing this philosophy whole-heartedly.
My name is Jerome Hagen, owner and operator of Lakeland Heating & Air Conditioning. I've worked in this trade for over 26 years and through the years I've handled pretty much every make and model of furnace or AC there is. If it can be fixed, I can fix it. If you're looking for a new system, we sell nothing but top-tier equipment from Carrier!
Working with Lakeland means that you get a direct line to the owner. You know who you're dealing with should you have any issues and I'll do my best to make sure your needs come first!
Sincerely,
Jerome Hagen
Owner
Contact
Phone – 661-436-2256
email – lakelandheating@gmail.com
website – http://www.lakelandheatingandac.com